I always remind my purchasers and sellers of co-ops and condos that windows bring the world into our homes and hearts. So whether in Manhattan or Barcelona; stained glass, bay and floor to ceiling windows all create warmth and style. I am sharing photos of gorgeous windows from a holiday in beautiful Barcelona.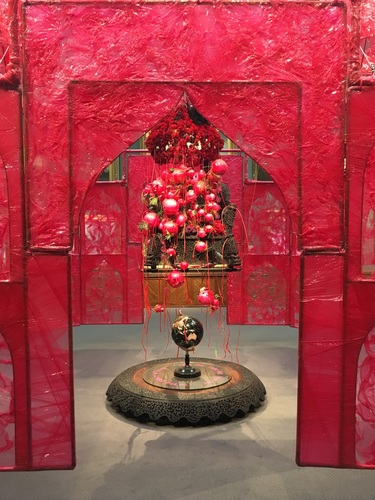 Talk about a foyer.... amazing exhibit at the
Pennsylvania Academy of the Fine Arts...
We all know that foyers and entryways make coming home that much more special. While this installation represents the artist's feminine depiction of the Taj Mahal, made from pink saran wrap,
this apartment on the Upper East Side
also has a gracious foyer that exudes a warmth upon entering.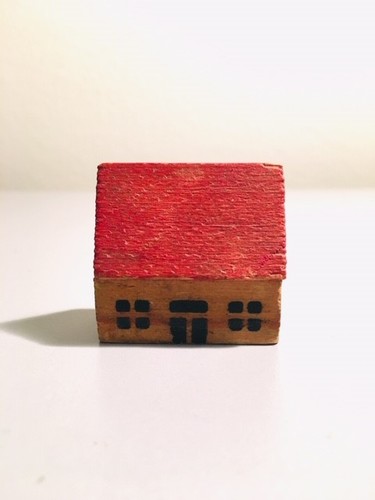 Years ago while walking the beach on Fire Island,
a special place for me, I was meditating on the sense
of belonging. Just at that moment, this little 1 ½"
wooden house washed up from the ocean and landed at
my feet. Its sits on my desk today as a reminder of intention.
I have learned through many years of meditating, that the basic
precepts of intention, attention, recognition and practice remain.
Sometimes I resist actually sitting down and putting my "tush on
the cush", as they say... it's hard to quiet the mind and just breathe.
I have learned from wise mentors like
Tara Brach
, that visiting
myself in meditation always creates an opening.
Home is where the heart is, so come to this lovely mint UES
Open
House
this weekend with the prettiest open views from all rooms.
Priced to sell...the light, views & space.